5 Ways To Save Money When Purchasing A New Home
November 23, 2022 | Posted by: Keith Leighton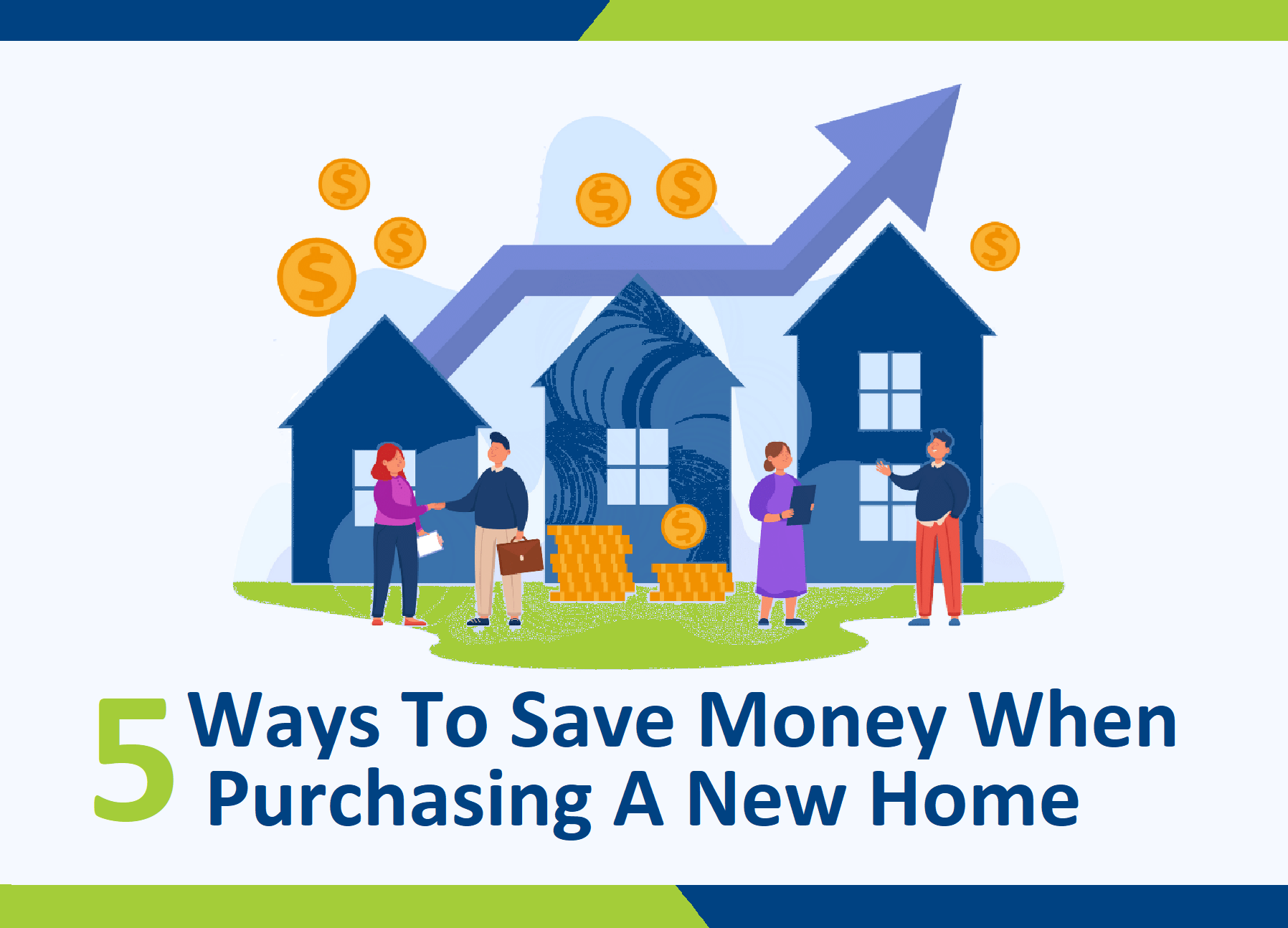 5 Ways To Save Money When Purchasing A New Home
As impossible as it sounds, you can save money when you're purchasing a home! Here are some things you can do right now to save money on that new house.

1. SAVE MONEY

Start saving money and put 10-15% of your paycheck into a savings account. A savings account can get you through the rough patches without having to go into debt. Using a credit card or a loan on home repairs make you pay more in the long run because of interest, so it's better to dip into a savings account than run up charges on your credit card.

2. GET A HOME WARRANTY

Yes, getting a home warranty can save you money. Maybe you are thinking, 'Why would I get a home warranty when I could just pay for the expenses of a repair or replacement with my savings account you just told me to start?'

First off, a home warranty repairs or replace your home systems and appliances. Now your home systems and appliances covered for your peace of mind, but it helps with your savings account balance as well.

3. BUY ENERGY EFFICIENT APPLIANCES

Buying energy efficient appliances. Not only help save the environment ... but it also saves you money!
Although these appliances are generally more expensive than other non-energy efficient appliances, you'll save a lot more money. It means they use up less energy, and that means less energy that you have to pay for in the long run.

4. DON'T BUY FURNITURE JUST TO FILL UP A ROOM

It's OK to have empty rooms. You should save up your money and spend it on furniture when you can actually afford it, and when you need it. If you don't need to purchase a guest bedroom set right now, then don't worry about buying a guest bedroom set.

5. SHOP AROUND FOR A MORTGAGE

When you start looking at buying a home, make sure that you look around and do your research on a mortgage. One half of a percentage point on a $400,000 house loan can save you $128 a month or $46,000 over a 30 year mortgage. That's a lot of money you can save if you shop around for a good mortgage.

If you are looking to make a purchase, don't hesitate to reach out to a DLC Ideal Mortgage expert. As experts in mortgages, they have experience in all types of situations and purchases and the knowledge to walk you through the process and ensure you get the best home and mortgage for YOU.
Share This Page On: